Jan Riggenbach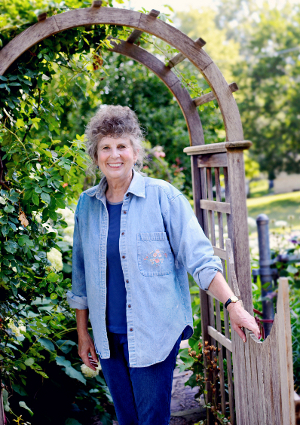 Landscaping with Lilies: Complementary Companions
Meet dozens of potential companions that will showcase your lilies without competing with them. These delightful annuals and perennials play a supporting role by shading lily roots, adding contrasting texture, and stretching the season of interest.
Jan Riggenbach's newspaper and magazine columns have been inspiring gardeners for more than 40 years. "Midwest Gardening," Jan's weekly syndicated garden column, appears in newspapers throughout the Midwest, including the Chicago Daily Herald, Milwaukee Journal Sentinel, and Omaha World-Herald.

Her latest book, "Your Midwest Garden: An Owner's Manual", is an updated collection of readers' favorite columns with charts and index added for easy reference.

Jan is a regular contributor to Iowa Gardener Magazine and was a long-time garden columnist and feature writer for Midwest Living magazine.

She is a Fellow of the Garden Writers Association, the association of garden communicators. After growing hundreds of trees, shrubs, perennials, annuals, vines, vegetables, herbs and fruits on 30 acres in southwest Iowa for 36 years, Jan has returned to the city where she is designing and planting a new city garden.