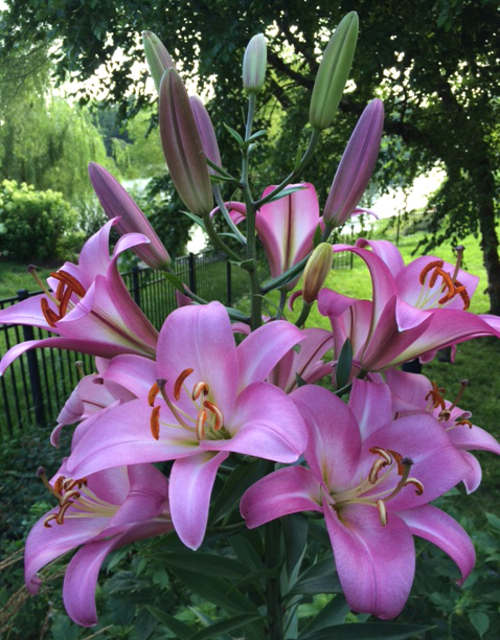 Lily Show
Our annual Lilium Show will be held in the spacious Versailles Ballroom at the Sheraton Westport Chalet Hotel St. Louis which is nestled in St. Louis's impressive West Port Plaza area.
Lily Show Schedules;
2017 Artistic Design Show Schedule
PLEASE NOTE: All Artistic Designs must be in place by 9:00am, Friday, June 30, 2017 and must be removed at 3:00pm, Sunday, July 2, 2017.
2017 Photography Show Schedule
The 70th Annual International Lily Show & Symposium has the following members organizing the Lily Show and Symposium;
Convention Chairperson & Hotel Liaison - Lynn Slackman
Registration - Ede Strand & Stephanie Sims
Convention Program & Financial Coordinator - Stephanie Sims
Tour & Bus Liaison - Jason Delaney & Lynn Slackman
Speakers Liaison - Larry Diehl
Audio Visual and Recording - Art Evans & Rod Nerdahl
Research Trust Auction - Vijay Chandhok & Lorne Kaban
Auctioneer, Research Trust Auction - Ieuan Evans
Show Schedule - Kathy Andersen
Horticulture Judges - Kathy Andersen
Classification - Nigel Strohman
Awards - Jocelyn Thayer
Tabulation - Lorne Kaban
Floral Design - Kim Peterson & Ellen Mell
Photography Contest - Peggy & Rod Nerdahl
Show Room - David Maltby
Staging Room - Pam Hardy
Display and Exhibits - Pam Hardy
Clerks Coordinator - Gail Summers
Show Photography - Art Evans & Rod Nerdahl
Hotel Decor - Ikebana International St Louis Chapter
Hotel Signage - Lynn Slackman
Table Decorations - Pam Hardy
Advertising and Publicity - Lynn Slackman & Peggy Nerdahl
Website - Lynn Slackman
Local Vendor Coordinator - Pam Hardy
Bring your beautiful flowers and creativity to St Louis: An Historic French Town, at the 70th Annual International Lily Show & Symposium!